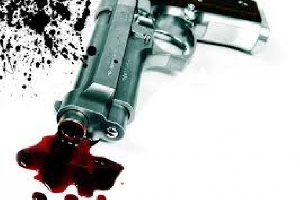 A police officer has been shot dead at Mankessim in the Mfantseman Municipality of the Central region.
The Lance Corporal was in mufti and on his way to the office when he was shot.

The attack on him follows a shoot out between the police and some armed robbers who had attacked a fuel station in the town Zeen Fuel station on the same day around 12am.

The police were called in to save the situation as the armed robbers retreated.
They however emerged from a nearby bush around 4 am, killing the police officer who was on his way to work.

The killing of the police officer has prompted a theory that the robbers were likely to be town folks thereby being able to identify an officer who was not in uniform and killing him in the process.

The body of the lance corporal has since being deposited at the Cape Coast Teaching Hospital Morgue with the police intensifying their search for the perpetrators.Source: starrfm.com.ghRelated Articles: